Indus Battle Royale, The Very First Indian Game in Battle Royale all set to represent the Indian Culture in Gaming. You might have Played other Battle Royale Game but this Game will give you an Unique Experience while Enjoying Indian Culture during Play. It's Proud Moments for all of us that Indus Battle Royale Takeover on UK, USA Billboards.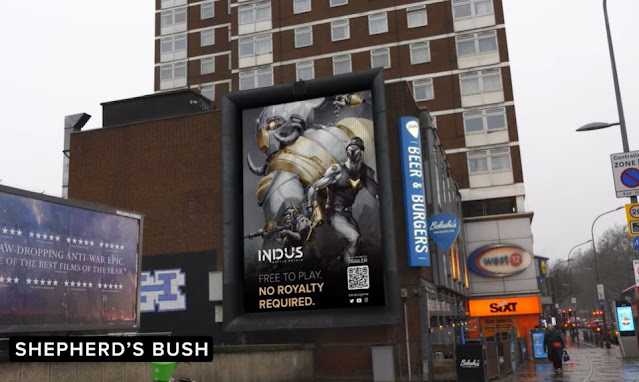 Day by Day Indus Battle Royale is getting so much popularity worldwide, in every corner of the world. Now, Everyone whoever watched the Trailer are excited to Play Indus Battle Royale Game on their mobile. The Graphics Looks Stunning and Gameplay looks very smooth. The Level of Design and Characters looks really well. It will give you an Indian Culture Feel while Playing it.
Indus Battle Player is Not Released till now but People Who loves Indian Culture started giving Some Suggestions. They Wants Indian Festival and Events in a game. Its like Indian Real life Culture based Character, Weapons and more. Have a Look at Video below How Makers and Designers of Game Considered every aspects of Indian Culture.
Indus Battle Royale to represent Indian Culture Worldwide as it will be available to Download and Play Every Corner of the Earth.